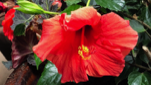 #50 Update Class of 1960
July 26, 2019
Lodi Lake Picnic
Marsha Sanger wrote:
Twenty gathered together at Lodi Lake on Friday, July 26, 2019, for a good dose of chatting, laughing, sharing, and camaraderie.
It was a hot summer day with temperatures in the 90s, but that wonderful Delta Breeze kicked in and made it very pleasant. Those who gathered were: Chip Adams, Dean Becker, Diane Becker, John Bender, Patty Bender, Bill Belforte, Judy Bouska, Sharon Christopherson and spouse Ron Wilson, Jerry Hugo, Karen Krause, Larry Leno, Carolyn Marshall, Marsha Sanger, Shirley Savig, Mavis Seibel, Ron Suess, Mike Sullivan, Corky Viet, and Kathy Welsh.
These wonderful classmates sent an e-mail of regret or responded to my last update from our #49 gathering or I saw out and about: Linda Bender, Betteann Bettger, Maralyn Blewett, Janice Buchmiller, Dianne Cooper, Dave Cristofani, Katy Daugherty, Carolyn DeVinny, Gayle Deutscher, Faye Doty, Fred Dunnett, Clyde Ehrhardt, Starla Filler, Lesley Fitzer, Cherie Flower, Claire Fujita, Marjorie Garrison, Dona Holmes, Kathy Kammerer, Janie Keir, Nileta Lerza, Marcie Lowe, Georgia Maul, Fred McFarland, Stan Melcher, Marilyn Ostermann, Bill Probst, Annette Reiswig, Judy Remmick, Pat Sanguinetti, Donna Schumacher, Mel Streyle, Madeline Terrell, Elvera Thornesberry, Lynette Walther, Lynette Weidner, Dewey Willis, and Janet Woehl.
We have unfortunately had to give our final good-byes to two of our classmates since the last update, Sandra Mokma & Beverlee Christensen.
--------
"SAD NEWS"
Sandra Diane Mokma Obituary
It is with deep sorrow that we announce the death of Sandra Diane Mokma (Portland, Oregon), who passed away on July 8, 2018, at the age of 75, leaving to mourn family and friends. Family and friends can light a candle as a loving gesture for their loved one. Leave a sympathy message to the family in the guestbook on this memorial page of Sandra Diane Mokma to show support
---------
Beverlee Jo, nee Christensen, Saunders
1943 - 2019
Beverlee Jo Saunders, 76 of Lodi CA, passed away peacefully on July 25, 2019 at Vienna Nursing and Rehab Center in Lodi CA, from a battle with Parkinson's disease.
Beverlee was born February 20, 1943 in Stockton CA and graduated from Lodi High School in 1961. She retired from Juvenile Probation of San Joaquin Co. after 36 years as their Admin Supervisor.
Beverlee enjoyed working in her garden and was especially partial to her roses and tulips. She loved her yoga, reading a good book, and going to Sacramento Broadway musicals. Beverlee was an excellent cook who loved to entertain. She loved spending time with family and friends. Beverlee attended First Baptist Church of Lodi and took an active part in helping with their Children's Ministry. She and her husband Tom were in charge of the kindergarten class for their Kids Club. She also helped in the nursery and for their Mom-to-Moms program. Beverlee also spent many hours cataloging FBC's Bible study Video DVD library and created a check out binder for each study.
She was preceded in death by her beloved husband of 49 years, Thomas R. Saunders, of Lodi CA, and her parents, Martin Christensen of Iowa and Edna Essig Christensen of North Dakota. She is survived by her son, Steven T. Saunders of Lodi CA.
Inurnment will be private at Cherokee Memorial Park. Family and friends are invited to attend a Celebration of Life for Beverlee on Sept. 14, 2019 at 11:00 am, First Baptist Church, 267 Mills Ave, Lodi CA. Donations may be made to the Parkinson Association or to the Children's Ministry of First Baptist Church of Lodi.
--------
We are still in need of a class treasurer for our 2020 reunion. PRETTY PLEASE will someone step up? We will forever be grateful to you.
Diane Becker made a peach cobbler that morning to share with all of us. THANK YOU, Diane, for your sweet treat and it was yummy, indeed; complete with red plates. You ARE appreciated.
I brought our "class meeting" to order by reading the list of those classmates who couldn't attend, but said to give those who gathered a big hello. In most cases, I gave them your excuse for your absence, which added to the drama of the day.
It's fun to hear back from our classmates and I'd like to share a story from Lesley Fitzer. In fact, I'll copy/paste parts of her email here:
<<Hi Marsha,
Lesley Fitzer Kemp here. I went to Burella Elementary School with Phyllis Doi (now Matsuno) and then we went to high school together. I have tried to find her for years cause I always noticed at reunions that she is missing. Well, it was a crazy situation, I was on a cruise and met a man who is a dentist in Lodi. He knows the Doi family and got me the address for Phyllis. I called her and got to visit with her in San Francisco. John took our picture together....we were holding hands just like we used to when we were in grammar school at recess time. I'm passing her address on to you so you can give it to the reunion committee.
If I don't make it to the picnic please say hello to everyone and enjoy the afternoon.
Hugs and smiles to all,
Lesley Kemp>>
A first-timer, Dean Becker, appeared from across the grassy knoll. I had to ask for a name, as it had been 59 years since I'd last seen him. I don't have his e-dress, but because of our grapevine-communication-system, we do get the word out. Hopefully he'll return.
Those who gathered did not want to have a sharing session, so Mavis took the stage and passed out study sheets regarding our 2020 reunion, and we went right to work. Mavis asked me not to mention any details, as nothing definite has been decided.
Thank you to Ron & Sharon Wilson, Shirley Savig and Carolyn Marshall for taking some photos and sending them to me. I'll hopefully be able to drag and drop them in this newsletter. You'd think by now, I'd know the drill, but I don't.
Hip, knee, teeth, eye, ear, skin problems, etc. were all topics for discussion and sharing our results only helps others receive the best information. We need to share and pass on our findings.
I'm just now remembering to include this very interesting article about our classmate, Argie Smith. I meant to put it in my last update, but I forgot, so please click on the link for a thrilling tale. Argie gave me permission to share.
https://www.outsideonline.com/2390664/john-squires-missing-person-american-river
HAPPY TRAILS TO YOU
Until we meet again at Lodi Lake on
Friday, October 25, 2019.
Stay healthy, active, happy and grateful and keep your sunny side up.
TTFN
Marsha
Luncheon Photographs follow on the next few pages.